Dock Sections
Available in six sizes.
4'W x 5'L
4'W x 10'L
4'W x 12'L
5'W x 5L'
5'W x 10L'
5'W x 12L'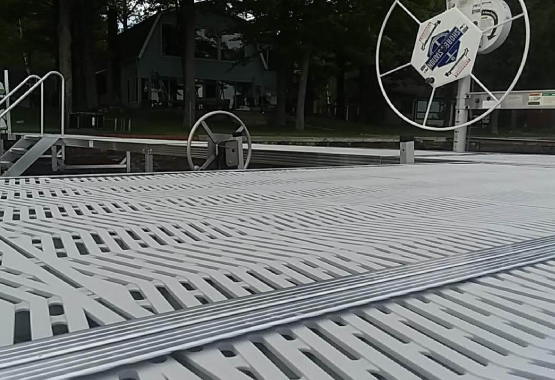 Dock Ladders
4, 6, 7, 8 step and raft ladders.
Dock Accessories
Dock bumpers, kayak racks, benches, patios, ramps, bird deterrent, platforms, auger and auger poles.
Technical Support
Installation, dimensions, and layout
Call One Of Our Expert Dealers
To Help Customize Your Dock!